Affordable Custom Home Builders
Melbourne
Affordable Custom Home Builder Melbourne: Destin Construction
If you are searching for Best Affordable Custom Home Builders in Melbourne then Destin Construction is one of the best options for you. Designing and building a custom home in Melbourne is now easy and more affordable. We were established in 1980 in Victoria. Destin Construction has over 25 years of experience as one of the top high-end builders in Melbourne.
Destin constructions has a proven track record of delivering clients the best quality custom home designs. The company offers a wide range of services including custom home designs, luxury home designs, duplex home designs, and project home designs. Destin construction has a team of experienced and qualified custom home designers and custom home builders in Melbourne who are dedicated to providing the best possible service to their clients. 
The company prides itself on its commitment to customer satisfaction and its ability to design and build the best custom homes that meet its client's specific needs and requirements. Our custom residential builders in Melbourne are dedicated to providing our clients with the highest quality custom home building designs possible and ensuring that they are delighted with the finished product.
A Brief About Affordable Custom Home Builder Designs | Melbourne
Custom Home Design basically refers to designing and building a home according to your own custom preferences. It is a kind of home design built uniquely for a specific client considering various customized factors. 
When you design and build your home with a custom house builder in Melbourne you get to choose your own personalized scheme of colors, custom floor plans, custom home design, and decoration layout, type of flooring, size of the home, and number and size of rooms and living spaces inside it, and choose your preferred construction materials.
This means that you can create a home that is truly unique and perfect for your needs. You also have more control over the construction process, so you can be sure that everything is done to your specifications. You can choose from a variety of custom home design features like custom floor plans, designs, and interiors according to your own choice of preference. 
Factors impacting the Cost To Design And Build an affordable Custom Home in Melbourne
The cost of designing and building a custom home depends on various factors:
Size: One of the most crucial factors determining the cost of designing and building a custom home is the size of the home you are looking for. A large size home requires more manpower and materials.
The requirement for source materials like concrete, bricks, cladding, roofing, timber, steel, plasterboard, paint, windows, tiles, and carpet will be more in the case of designing and building a large custom home which will also increase the home design and build cost.
Features: Features such as type of flooring and wall painting or the inclusion of any additional special features like building a home office in the home or having a swimming pool for the home can increase the pricing. 
Site condition: The location or land area where you are planning to design and build your custom home can also influence the cost. Factors such as soil type, uneven land, etc can also impact the home design and build cost. 
Architecture: The level of complication in designing and building the home can also add up to cost. Factors such as the complicated angles and details etc will need more time and efforts of the designer and builder. 
Our Affordable Custom Home Builder Melbourne Service Locations:
Some of the locations we serve our custom home design and building services include Melbourne's eastern suburbs, Melbourne's Northern Suburbs, Melbourne's South East, Melbourne's hillside, and Melbourne's western suburbs. To be more precise, the following are some of the locations in Melbourne where we provide our services: 
Balwyn, Brighton, Crib Point, Doncaster, Baxter, Bayside,  Beaumaris, Bentleigh, Bittern, Black Rock, Blairgowrie, Boronia, Box Hill, Canterbury, Carrum Downs, Caulfield, Cheltenham, Dromana, Edithvale,  Ferntree Gully, Frankston,  Glen Iris, Glen Waverley, Hampton, Highett, Kew, Malvern, Merricks, Moorooduc, Mornington Peninsula, Mount Eliza, Mount Waverley, Mulgrave, Notting Hill, Oakleigh, Pakenham,  Prahran,  Rosebud, Rye, Safety Beach, Sandringham, Somers, Somerville, Sorrento, Templestowe, Tootgarook, Wantirna
O

u

r

M

e

l

b

o

u

r

n

e

A

f

f

o

r

d

a

b

l

e

S

e

m

i

-

C

u

s

t

o

m

&

C

u

s

t

o

m

H

o

m

e

D

e

s

i

g

n

a

n

d

B

u

i

l

d

P

r

o

c

e

s

s
From planning and site orientation to obtaining permits and completing the build, our team will consult and collaborate with you every step of the way to achieve the best outcome for your custom or semi-custom home. Having experience of more than 25 years as a custom home designer and builder in Melbourne, we know building a new home is an exciting but stressful undertaking. Our goal is for you to enjoy the experience of your new home construction while we manage any bumps that might come up along the way. Our experts are available for questions and feedback throughout the building process.
Design brief planning: In this initial stage, our home designers will have a detailed discussion with you to prepare a design brief for your home. You can share your requirements and can also clarify if you have any queries about our service.
Site observation and analysis: In this phase, we will visit your construction site. We will have a close analysis of your construction site and take construction decisions for your home according to the land type.
Final documentation and design report: Here, in this stage, you will get detailed documentation mentioning the final cost budget along with detailed designing and building strategy with proper drawing. 
Design finalization: In this phase, we will provide more details in a complete visual report and you will be required to finalize the design layout from your end
Pre-construction phase: In this phase, you will get complete documentation and you will be needed to sign a contract with us for the building process to start
Construction phase: This is the stage where the actual construction of your home design will take place. We will be updating you about the progress throughout the process
Home build and design completion: Till this phase, you have to pay the final payment, and your home design and build project will be completed. Your new custom home will be handed over to you.
Benefits of Designing and Building an Affordable Custom Home Within Your Budget
Freedom to customization: Designing and building a custom home gives you the  freedom to customize each and every part of your home including appliances, wall and floor coverings, trim, custom cabinetry, and amenities
Functionality Personalization: Custom Homes give you the facility to design and build your home according to your own needs and lifestyle. You can remove unused space or add some personalized storage space
Freedom to choice of materials: With custom homes, you have the choice to choose your own preferred materials to design and build your custom home.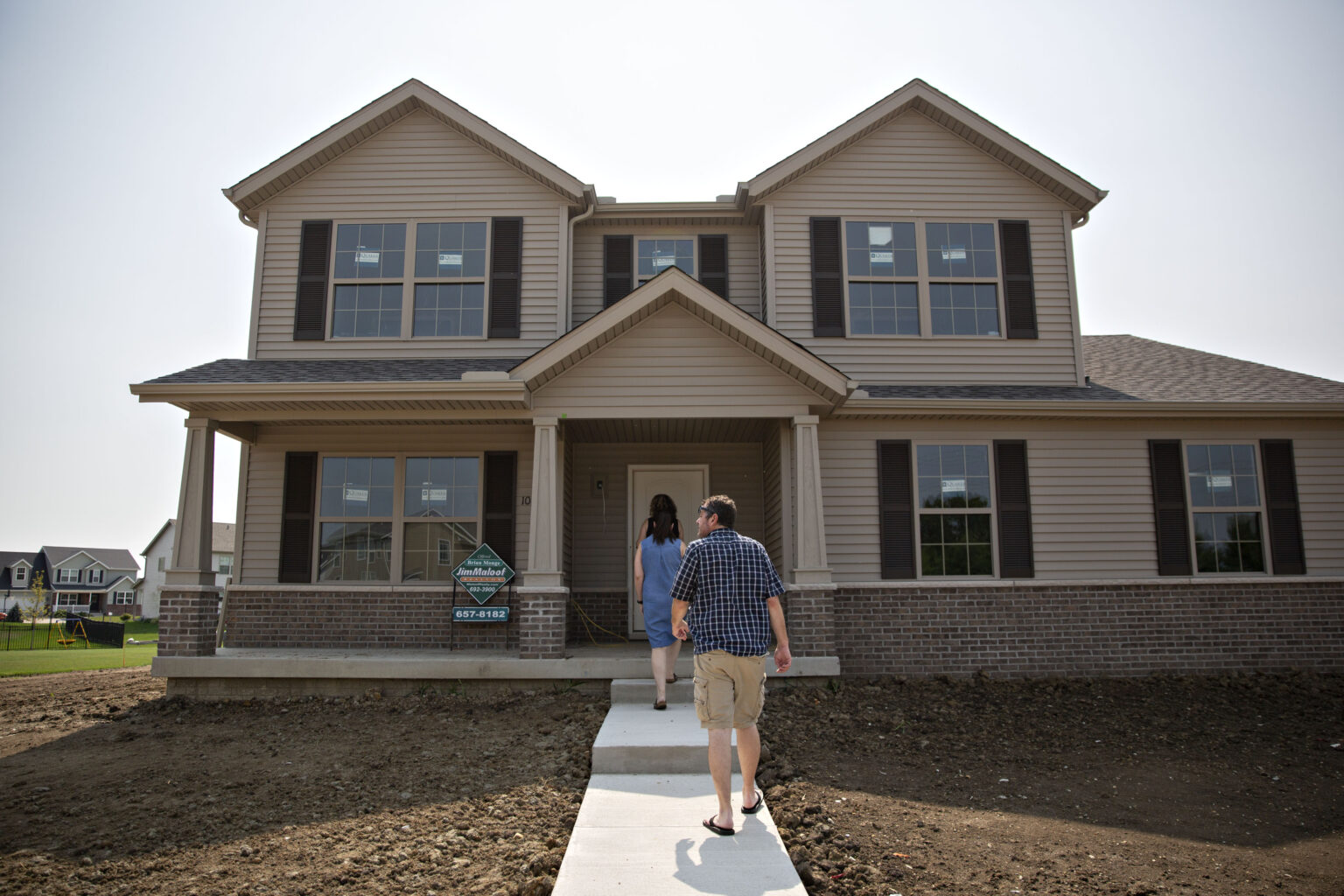 Why choose Destin Construction as a Custom Home Builder in Melbourne?
Choosing good custom home builders in Melbourne is very crucial to start your custom home building project successfully. We assure you of the best budget-friendly affordable custom home designs and build in Melbourne. Our custom luxury home designers and best house builders in Melbourne are dedicated to providing quality workmanship on every job.  We're also committed to customer satisfaction, so you can be confident that you'll be happy with the final result.
We offer competitive pricing and flexible payment options to suit your needs for custom-built homes in Melbourne. We work closely with clients and oversee projects from concept through to completion. From arranging permits and inspections to coordinating. All tradesmen and applying the finishing touches, we take care of everything and ensure all jobs are completed swiftly, efficiently, and to the highest standard of workmanship.
 Our extensive knowledge allows us to recommend ideas that suit your lifestyle while staying within the limits of space available. Most of our customers come through word-of-mouth referrals due to Our impressive results.
DISCUSS YOUR MELBOURNE CUSTOM HOME DESIGNING AND
HOME-BUILDING IDEAS TODAY
Build your own custom house. There's no better choice than Destin Constructions when it comes to custom home builders Melbourne and semi-custom home builders Melbourne. Get in touch with us today for more information and further assistance. You can reach us by calling 0418 568 290 or by filling out our online enquiry form