Destin Constructions is an experienced custom home builder in Melbourne. We help our clients in building Custom Homes at very reasonable cost in  Victoria, Melbourne. The cost to build a house on your own land in Melbourne, Australia can vary depending on the size, complexity, and level of finish of the project. For a basic 3-bedroom, 2-bathroom, single-story home of approximately 150m2, the typical average cost to build a home in Melbourne, Australia ranges between AUD $280,000 – AUD $400,000. If you are looking for higher levels of finish, larger homes or multiple stories then the cost is likely to be significantly higher. The approximate average cost to build a 4-bedroom house in Melbourne is around $2,000 and $3,000 per square metre. It costs around $1700 – $2500 per square metre to build a 2-storey house in Melbourne Australia. The average cost to build a new 5-bedroom custom home in and around Melbourne is $4300 per square metre or can even be more than that. We help our clients build new custom homes at very affordable low costs.
Other factors that will increase the overall cost of building your custom home in Melbourne can include council fees, additional services such as plumbing or electrical work, or professional design and engineering services. We assure you of the best and most reasonable custom home design cost in Melbourne.
Factors influencing the custom home building cost in Melbourne 
The per-square-foot cost of building a custom home in Melbourne depends on many factors. Some of the prime factors determining the estimated final cost of building a new custom home in Melbourne are: 
Size of the House:

The size of the house is definitely an important factor in determining how much it cost to build a house in Melbourne. Generally, larger homes are more expensive to build as there is more labour, materials, and time involved in constructing them. In addition, there may be additional costs related to extra features and amenities that are included in larger homes, such as purchasing furniture and appliances or installing more expensive fixtures. It is also important to consider the type of materials used in construction and the structural requirements of the home when calculating the cost.
Level of Finishes: Another important factor in deciding how much it cost to build a house in Melbourne per square meter is the level and type of finish applied. Generally, finishes come in two categories: basic and upgraded. Basic finishes usually include typical interior paint, basic countertop and cabinet selections, and standard flooring materials. Upgraded finishes often incorporate higher-quality materials such as stone countertops and tile flooring.
Materials used in Construction:

In the construction of residential property in Melbourne, timber is usually the most cost-effective material. However, brick and stone can be used to add more character to the home's façade. Landscaping and swimming pools are additional features that will increase the cost of building a custom home. 

It often includes more elaborate roofing, with multiple roof pitches and intricate details. Exterior details such as outdoor columns and other accents, such as balconies, are also often included. Features like extensive landscaping and outdoor living spaces also come with additional costs. We are Destin Constructions, a leading custom home builder in Melbourne. We do luxury custom home building in Melbourne at a very affordable cost.
Home Design:

Common designs can range from small one-bedroom apartments to large four-bedroom villas. Depending on the size and materials used, the cost of building a home can vary significantly. Some factors that influence the cost of a custom home in Melbourne include the size and complexity of the design, the type of construction materials used, and the labour costs for the construction. Additionally, the location and the quality of site amenities can also impact the overall cost. 
Construction location:

The location of the house construction also has a significant impact on the cost of building a custom home in Melbourne. Factors that may affect the cost of construction include proximity to public transportation, ease of access to services and amenities, availability of nearby building materials and labour, neighbourhood property values, zoning regulations, and other considerations. Custom house construction costs can vary greatly depending on the location of the house and the specific requirements of the project.
Charge and Experience of your Custom Home Builder:

Custom home builders generally charge a fixed hourly rate for their services which is calculated based on the complexity of the project and the level of experience the builder has. Generally experienced home builders charge more for their services due to their expertise.

Additionally, some custom home builders in Melbourne may also charge extra for additional services such as consultation, architectural drawings, project management and coordinating with subcontractors. It is always important to ask for a detailed breakdown of costs that outlines the services that you are paying for. 
Benefits of Custom Home Building in Melbourne: Is it Worth the Cost?
Custom home building in Melbourne is an attractive option for those looking for a home that is perfectly tailored to their needs and desires. It can be an expensive venture, but the benefits of custom home building far outweigh the costs. Here are some of the most significant advantages of custom building a home in Melbourne:
Uniqueness

: Custom home building allows you to create a personalised home that is entirely unique and perfectly suited to your needs. You have the freedom to decide the layout and design of your home and you can incorporate materials and features to make it truly one-of-a-kind.
Quality

: When building a home, it's important to use quality materials and craftsmanship to ensure it lasts for the long haul. When you work with a good custom home builder in Melbourne, they will ensure the home is built to your personalised specifications and up to the highest standards.
Energy Efficiency

: A custom home is designed to be energy efficient. You can choose high-efficiency insulation and windows to reduce energy costs and keep your home comfortable all year round.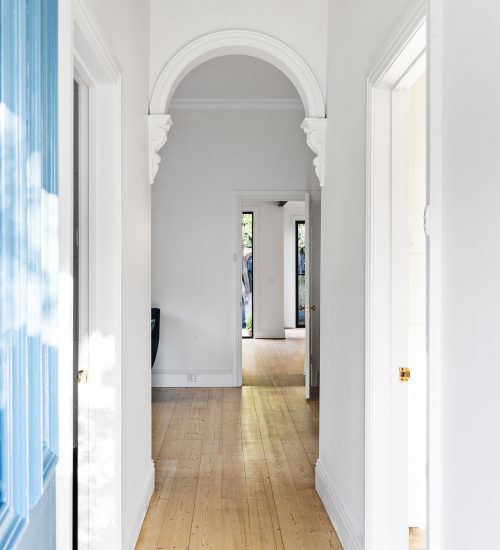 Tips for Cost-Effective Custom Home Building in Melbourne
Throughout our whole work experience till now as a professional custom home builder in Melbourne, we have figured out some tips to follow while building a custom home. Through our experience, we have learnt cost-effective ways to build custom homes for our clients. We help our clients build custom real estate buildings at affordable costs in Melbourne. Following these tips will help you to lower the cost of building your own customised home in Melbourne. Some of the tips are as follows:
Take the help of an experienced custom home builder company and start with a Good Architectural Design: Before you even start the home building process, finding an experienced, reliable architect to design your home is crucial. Appointing a good architect upfront will result in a well-designed home that maximises space and capitalises on existing features of the site, saving you money on materials and construction costs.

Research Different Construction Techniques: Look into different construction techniques and materials to ensure you make an informed decision. Consider using off-the-shelf materials and modern building techniques to save both time and money.

Take Advantage of Council Concessions: Make the most of any concessions you can access through the council. This is something you should discuss with your building designer or architect.

Minimise Unnecessary Extras: Try to minimise unnecessary extras such as expensive tiles and bricks. Utilise alternatives, such as paint and wallpaper, which can create a high-end look at a fraction of the cost.
Destin Constructions is a professional team of custom home builders in Melbourne with an experience of over 30 years. We were established in 1991 in Victoria. We promise our clients the most affordable custom home building cost in Melbourne. If you are considering building your own customised home but are a bit tight with your custom home-building budget, you should consider us as your custom home builder in Melbourne. In addition to that, we also build custom-built kitchens and bookshelves at affordable cost