Home Extensions in Melbourne
Craft Your Dream Space with Melbourne's Home Extension Artisans – Destin Constructions
Your home is more than just a structure; it's a canvas of your life's ever-unfolding story. At Destin Constructions, we understand that as your narrative grows, so should your space. That's why our bespoke home extension services in Melbourne are meticulously tailored to evolve your home with grace and fluidity.
Destin Constructions is not just about adding rooms; we're about creating spaces that resonate with the rhythm of your life. We are passionate about marrying the new with the existing in such a way that it tells a story of harmony and seamless transition. Your heritage-listed classic or your sleek, contemporary residence will receive the same bespoke treatment, designed to respect and reflect its character while meeting your lifestyle's current and future demands.
When you choose to extend with us, you're not just getting a builder; you're gaining a dedicated partner in the renaissance of your home. Our approach is one of collaboration, excellence, and transparency. We navigate the intricacies of design, planning, and construction with you, ensuring your vision is our blueprint and the final result, a masterpiece of functional elegance.
Embrace the change, expand your horizons, and let's build the space you've dreamed of. With Destin Constructions, your home extension in Melbourne will be a beacon of innovation, designed not just for today, but for the many tomorrows to come.
This revised content maintains the essence of the original message while providing a refreshed and personalized touch to resonate with readers seeking a high-quality home extension service in Melbourne.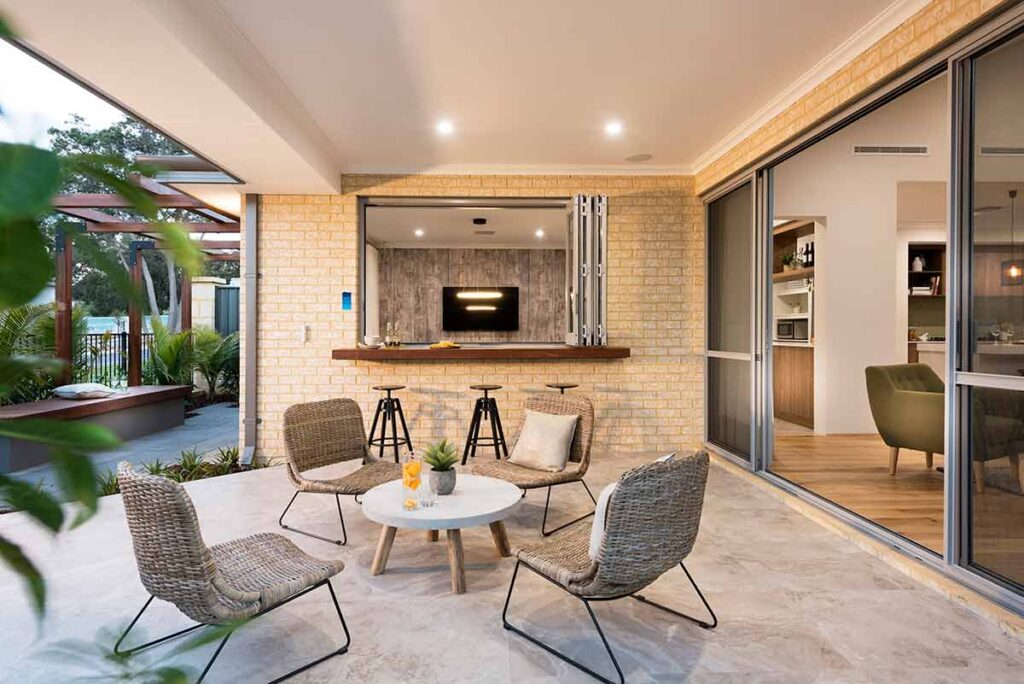 Our Contemporary Home Builder
Portfolio and Reputation
Our portfolio showcases a diverse range of completed contemporary/modern homes that highlight our expertise and attention to detail. From open-concept living spaces flooded with natural light to seamless indoor-outdoor transitions, our projects embody the essence of modern design.
Throughout our years of service, we have built a strong reputation as a Contemporary Home Builder in Melbourne for delivering exceptional results and exceeding client expectations. The satisfaction of our clients is at the forefront of everything we do, and we are proud of the numerous testimonials and positive reviews that speak to our commitment to quality craftsmanship and client satisfaction.
When you choose Destin Construction as your contemporary home builder in Melbourne, you can trust that your project will be handled with the utmost care and professionalism. We will guide you through every step of the construction process, ensuring clear communication, transparent timelines, and a smooth, stress-free experience.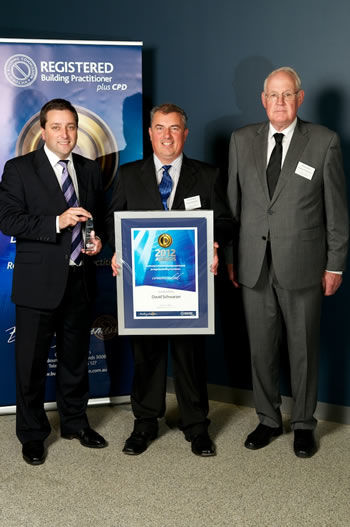 Personalized Consultation Experience
Your home extension journey with Destin Constructions begins with a heartfelt conversation. Sit down with us, share your dreams and expectations, and together we'll explore a world of possibilities within your budget. We listen attentively to understand not just what you need from your space, but how you feel within it. This deep dive into your vision forms the cornerstone of a design that's both personal and practical.
Tailored Design Development;
 Our architectural artisans and interior designers then translate your dreams into concrete plans. This creative phase is collaborative and iterative, ensuring that the resulting design doesn't just meet your expectations but truly resonates with your sense of home. The aim is to create a space that feels like a natural evolution of your existing environment, honoring its character while infusing it with new life.
Seamless Permitting Process:
 Navigating the bureaucratic maze of building permits and regulations can be daunting, but with Destin Constructions, it's a hassle-free affair. We expertly manage all the necessary paperwork, from initial submissions to final approvals, ensuring that every aspect of your extension is above board and in full compliance with local mandates.
Respectful and Efficient Construction:
As the construction phase commences, you'll find our team to be the epitome of professionalism. We value your comfort and privacy, operating with an ethos of minimal disturbance and maximal efficiency. Our sites are exemplars of cleanliness and order, ensuring that the impact on your daily life is as light as a feather.
Exhaustive Quality Evaluation:
 Quality isn't an afterthought—it's the fabric of our workmanship at every stage. Before we deem the project complete, we conduct a thorough assessment of the work, with an eagle eye for detail to ensure every inch of your extension is flawless. Our dedication to perfection is unwavering, ensuring the end result is as sturdy as it is stunning.
Celebratory Handover Process:
 The final act of our journey together is the handover—where we proudly present the newly minted space to you. This isn't just a formality; it's a celebration of a vision realized and a relationship cherished. We walk you through the nuances of your new extension, taking the time to appreciate and confirm that every last detail aligns with your original dream.
Bespoke Home Extension Solutions by Destin Constructions, Melbourne
Elevate with Single and Double Storey Extensions: 
Rediscover the joy of space with Destin Constructions' masterfully tailored single and double-storey home extensions in Melbourne. Picture this: your current home, the canvas you know and love, elegantly unfurling into a more spacious version of itself. A cozy new bedroom nestled under the stars, or perhaps a vibrant living area where daylight dances across the floor, beckoning family gatherings and heartfelt moments.
Every stroke of our craft at Destin Constructions is guided by your desires, transforming your home with a finesse that resonates with your lifestyle. Want to bask in the morning sun from the comfort of your bedroom? Or dream of a multi-level abode where each storey is a chapter of your family's story? We turn these wishes into the woodwork, the masonry, the very air of your extended home.
Our extensions aren't mere add-ons; they are thoughtfully integrated designs that marry innovation with the soul of your existing dwelling. The end result is a harmonious blend that appears as though it has always been part of your home's narrative.
By entrusting us with your space, you're not just choosing a construction company; you're choosing a partner who listens, a team that shares your vision, and craftsmen who are dedicated to bringing that vision into reality. Let Destin Constructions sculpt your home's next chapter with extensions that promise more than just space—they promise a new backdrop for your life's most treasured moments.
Kitchen and Bathroom Transformations: 
Unlock the full potential of your home with Destin Constructions' transformative kitchen and bathroom renovations in Melbourne. Envision a kitchen transformation that goes beyond aesthetics, providing you with a dynamic space where culinary excellence and design sophistication meet. Your kitchen, the heart of the home, will be reimagined as a stage for gastronomic adventures and family togetherness, featuring the latest appliances and bespoke design elements that cater to your every need.
Step into a bathroom that transcends the ordinary, redefined by Destin Constructions as a private retreat echoing the luxury of a high-end spa. This intimate space will be meticulously crafted to envelop you in comfort, integrating cutting-edge fixtures with timeless design to create a serene haven where every moment is an indulgence.
With our dedicated team at the helm, every inch of your kitchen and bathroom will be thoughtfully planned and executed with precision, ensuring a seamless marriage of functionality and style. From the selection of materials to the layout and finishing touches, we tailor every aspect to embody the luxury and comfort you deserve. Partner with us at Destin Constructions, where your domestic visions are transformed into elegant, functional spaces that elevate your daily experience and resonate with your personal style.
Tailor-Made Custom Extensions: 
With Destin Constructions, your vision becomes the foundation of our work. Imagine a space in your home that is the epitome of personalization — a custom extension designed exclusively for you. Our passion is to bring your unique ideas to life, whether it's crafting a serene library lined with your treasured books, a vibrant media room optimized for entertainment, or a luminous sunroom that captures the golden hours of the day.
Our commitment is to design a space that reflects your individuality. Each custom extension we undertake is a testament to our dedication to creating spaces that are as distinctive as the people who live in them. We understand that a home is not just a place to live but a personal sanctuary that tells the story of your life.
We meticulously plan and execute every detail, ensuring that your new space is a perfect continuation of your home's narrative. It's not just about adding square footage; it's about enhancing your home life in a way that is meaningful and tailored to your preferences.
Trust in the artisans at Destin Constructions to deliver a custom extension that resonates with your style and functional desires. Together, we will make your dream space a tangible reality.
Seamless Indoor-Outdoor Flow with Living Spaces: 
Embrace the spirit of Melbourne's dynamic outdoors with Destin Constructions' bespoke outdoor living designs. We specialize in transforming your home with spaces that flow seamlessly from your interior to the open air, bringing the beauty of nature right to your doorstep. Our designs are more than just expansions; they are integrations, merging the comfort of your indoor haven with the fresh, invigorating ambiance of the outdoors.
Imagine stepping out from your living room into an elegantly designed alfresco area, where the transition feels as natural as a breeze passing through. Here, summer barbecues and evening soirees come to life, all against the backdrop of a setting sun. As the seasons change, so does your experience with a cozy sunroom addition, where you can luxuriate in the warmth of the winter sun while wrapped in the comfort of your home.
Our approach at Destin Constructions is to craft these living spaces with a sensitivity to Melbourne's diverse climate and your unique lifestyle. Each design is tailored to enhance your home's architecture, ensuring that new structures complement the existing aesthetics, and the line between indoors and outdoors becomes delightfully blurred. Choose Destin Constructions for an outdoor living space that not only adds value to your home but also enriches your life, providing a new realm where memories are made, moments are cherished, and the outdoors is enjoyed year-round.
Commencing with a Visionary Dialogue
Our collaborative journey commences with an intimate dialogue. We delve into your imagination, eager to understand the nuances of your desired living space. This exchange is the vital first brushstroke on the canvas of our project together, setting the tone for a home extension that's not just built, but crafted with intention and foresight.
Design Craftsmanship and Precision Execution
Following our initial discussions, we transition to the design phase with a commitment to artistry and exactness. Our design mavens, armed with their expertise and inspired by your vision, fashion bespoke plans that gracefully bridge your aspirations with architectural feasibility.
The transition from paper to structure is orchestrated with meticulous attention to detail. Our construction brigade, led by veteran project managers and composed of tradespeople with years of honed skill, stand ready to realize the blueprint of your extended home. The ethos that governs our build is one of unyielding quality—a pursuit to surpass the standard, ensuring that your extension is not just an addition, but a seamless integration into your life's narrative.
A Commitment to Exceeding Expectations
With every nail driven and tile laid, we're conscious of the trust you've placed in our hands. We honor this through transparent communication, unwavering adherence to timelines, and a budget-conscious approach, all to ensure that the unfolding of your home's new chapter is as joyous as it is precise.
In partnering with Destin Constructions, you're choosing more than a construction company; you're selecting a dedicated artisan keen on expanding the horizons of how you live, entertain, and relax. Your dream extension awaits, ready to be sculpted by the hands of experts who value the unique tapestry of your home and life.
Personalised Contemporary Home Builder
Design Approach
At Destin Construction, we understand that every client has a unique vision and specific requirements for their contemporary/modern home. That's why we take pride in our ability to create bespoke homes that are tailored to meet your individual preferences and aspirations.
We believe that collaboration is key to a successful project. We work closely with our clients, architects, and designers to ensure that your vision is brought to life in every aspect of the design and construction process. Our collaborative approach ensures that your input and ideas are incorporated into the final design, resulting in a home that truly reflects your personal style and fulfills your lifestyle needs.
When you choose us as your contemporary/modern custom home builder in Melbourne, we will start by listening attentively to your ideas, inspirations, and requirements. Our experienced team will work closely with you to understand your vision, aesthetic preferences, and functional needs. We will take the time to discuss your lifestyle, daily routines, and any specific features or design elements that are important to you.
Based on this initial consultation, we will then collaborate with our team of architects and designers to develop a custom design concept that aligns with your vision. Throughout the design process, we encourage open communication and value your feedback. We believe in transparent and frequent dialogue to ensure that we are meeting your expectations at every stage.
Our collaborative approach extends beyond the design phase. We involve you in the material and finishes selection, providing you with a wide range of options to choose from. Whether it's the choice of flooring, fixtures, cabinetry, or lighting, we will guide you through the selection process, offering expert advice and helping you make informed decisions that suit your style and budget.
During the construction phase, we maintain an open line of communication, keeping you informed of the progress and involving you in any necessary decision-making. We believe that active collaboration between our team, architects, designers, and most importantly, you, ensures that the final result exceeds your expectations.
Why Choose Destin Constructions
 Your home is a reflection of you, and at Destin Constructions, we understand that. That's why we take a bespoke approach to every project. Your extension won't be just any addition; it will be a space that resonates with your personal style, crafted to blend seamlessly with your existing home.
Operating right here in Melbourne, we have a deep understanding of local architectural styles and the specific challenges and opportunities presented by Melbourne's climate and regulations. This local expertise translates into a home extension that's not just beautiful but perfectly suited to its environment.
Our team is not just skilled—they're passionate about what they do. From our savvy designers to our meticulous builders, every member of the Destin team is dedicated to making your extension experience smooth and enjoyable.
 We believe that quality shouldn't be a luxury—it should be a standard. We source the finest materials and employ rigorous construction practices to ensure that your extension is built to last, providing added value to your home for years to come.
Transparent Communication:
We know that the key to a successful project is clear communication. That's why we maintain an open dialogue with you throughout the entire process. You'll always be in the loop and part of the decision-making process, from initial design to the final touches.
 Construction can often be intrusive, but we go to great lengths to ensure it's not. We treat your home with respect, keeping our work areas clean and minimizing disruption to your daily life.
We handle the bureaucracy so you don't have to. Our team is adept at managing permits, inspections, and all the paperwork involved, ensuring your project complies with all regulations without any headaches for you.
Our ultimate goal is your complete satisfaction. We don't just hand over the keys upon completion; we walk you through your new extension, making sure every last detail has been attended to and that you are absolutely thrilled with the outcome.
Choosing Destin Constructions means partnering with a team that's invested in creating the perfect space for you—one that will enrich your lifestyle and elevate your home.
We Provide our Contemporary Home Builder Services
All throughout Melbourne