French Provincial Home Builder Melbourne
Destin Constructions: Master Crafters of French Provincial Homes in Melbourne
Destin Constructions stands as Melbourne's premier builder of French Provincial homes, seamlessly blending classic French elegance with contemporary Australian design. Renowned for our meticulous attention to detail, we capture the enchanting allure of French countryside estates right here in Melbourne. Whether it's the symmetrical facades, steep roofing, or ornate woodwork, our homes reflect an authentic charm reminiscent of age-old French manors. Yet, while we immerse in tradition, our designs never compromise on modern comforts. Every home is tailored, ensuring a perfect fit for our clients' lifestyle needs. With Destin Constructions, you don't just get a house; you receive a timeless piece of art, a testament to our commitment to quality and architectural authenticity. Experience a touch of France in Melbourne with Destin Constructions—the city's master crafters of French Provincial elegance.
Crafting Dreamy French Provincial Realities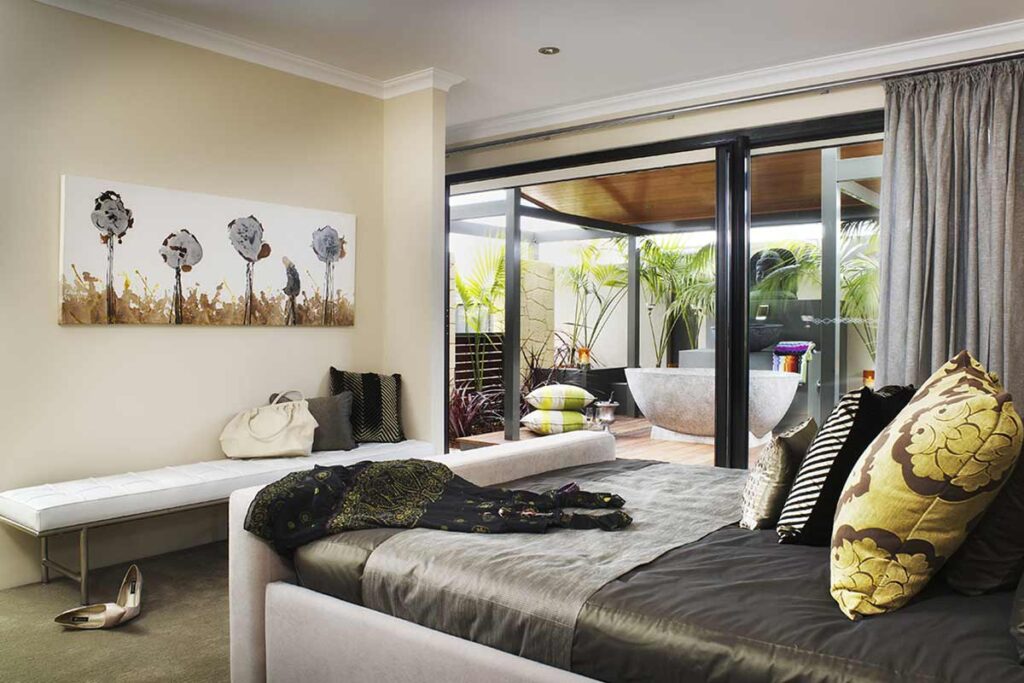 In the realm of architecture, the essence and beauty of French provincial homes go beyond mere brick and mortar. It's the soul, the character, and the stories that the creators infuse into the structure that truly elevate it. Achieving that dreamy vision hinges significantly on the collaboration of the right talents—from architects who envision, to interior designers who embellish, to builders who realize.
Destin Constructions understands this dynamic deeply. We don't just construct homes; we breathe life into dreams. Our team consists of dedicated professionals, each a maestro in their respective fields, ensuring every French provincial home we craft is a masterpiece.
Our obsession with detail is our hallmark—after all, it's often said, 'the devil is in the detail'. We embrace this principle wholeheartedly, ensuring every nuance and intricacy is flawlessly executed.
Our unwavering passion for quality, paired with our commitment to excellence, encapsulates our ethos. At Destin Constructions, we don't just build homes; we manifest dreams. Experience the magic with us.
The Captivating Essence of French Provincial Design
Graceful Refinement: French Provincial homes stand as an epitome of architectural finesse. Their symmetry and proportion showcase an elegance that resonates with both history and sophistication, creating structures that are both grand and welcoming.
Idyllic Beauty: Drawing inspiration from the pastoral vistas of France, the French Provincial design crafts an idyllic charm. Gentle curves, authentic stone or brick facades, and delicate wooden details evoke the timeless beauty of France's historic countryside estates.
Contemporary Comforts: Embracing tradition doesn't mean forsaking modernity. At Destin Constructions, we pay homage to the classic French Provincial aesthetics while ensuring each home is equipped with the modern amenities essential for today's living. This synergy of old-world charm and contemporary luxury ensures our homes are not just beautiful, but functional and comfortable as well.
Your Journey to a French Provincial Masterpiece with Destin Constructions
Tailored Consultation: Begin your journey with a personalized consultation. Our team of experts sits with you, keenly listening and understanding the essence of your vision for the perfect French Provincial home in Melbourne.
Artistic Blueprint Creation: Our designers then sketch the heart and soul of your dream into detailed blueprints. These designs not only encapsulate the quintessential French Provincial charm but also reflect your unique preferences and requirements.
Mastery in Execution: Once the design gets your nod of approval, our seasoned craftsmen step in. With a blend of traditional techniques and modern innovations, they ensure each brick laid and each beam placed is a testament to unparalleled craftsmanship and attention to detail.
Stepping into Elegance: As the final touches are added, your dream takes form. The end result? A breathtaking piece of French Provincial architecture, right in the heart of Melbourne, waiting for you to call it 'home'.
At Destin Constructions, we transform visions into enduring realities. Join us in crafting yours.
Embark on Your French Provincial Adventure with Destin Constructions
Captivated by the fusion of timeless French allure and Melbourne's contemporary essence? It's time to translate that inspiration into a tangible reality. With Destin Constructions, your journey to realizing the French Provincial home of your dreams begins.
Let us partner with you to weave the threads of architectural tradition with the tapestry of modern Melbourne living. Reach out to Destin Constructions, where every home we create isn't just a structure, but a reflection of dreams, passion, and craftsmanship.
Take the first step towards your dream domicile. Connect with us and set the cornerstone for your very own French Provincial masterpiece in Melbourne.