BATHROOM RENOVATION MELBOURNE
The comfort and value of your home can be enhanced dramatically with a modern bathroom. At Destin Constructions, we have a team of skilled and experienced tradespeople who can provide a comprehensive bathroom makeover for Melbourne homes. We boast in-depth knowledge and remain up-to-date with the latest trends and practical solutions while also ensuring a meticulous attention to detail.
Our bathroom builders in Melbourne will make sure your new or updated bathroom complements the rest of your home. You can rest assured that your vanity, shower, bath, toilet and tiles will match the colour and style of other areas. Whether you want to update a standalone bathroom or add an ensuite for your main bedroom, we can get the job done and leave you satisfied with the outcome.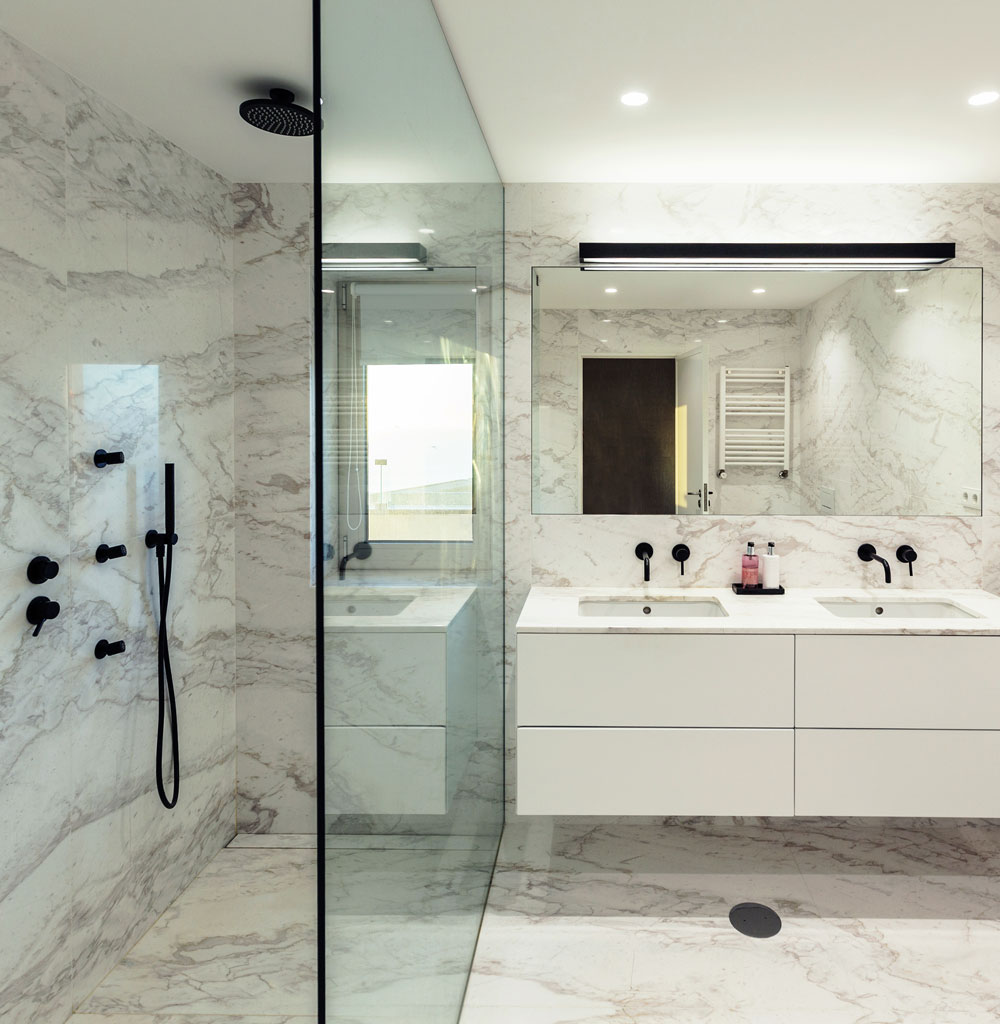 THE BENEFITS OF A BATHROOM MAKEOVER
There are many benefits to custom bathroom makeovers, including:
Fixing existing problems such as water leaks
Increased storage space with cabinets
Creating a fresh new look while retaining some aspects
Increasing functionality with screens, basins and more
Improving energy efficiency and reducing energy expenses
Less messy, costly and stressful than a brand new build
Completed within days rather than weeks, depending on the scope