Contemporary Home Builder Melbourne
Contemporary Home Builder Melbourne
Welcome to Destin Construction, your premier Contemporary Home Builder in Melbourne. With years of experience and a solid reputation in the industry as a Contemporary Home Builder in Melbourne, we are dedicated to bringing your vision of a modern dream home to life.
At Destin Construction, we understand the importance of creating homes that are not only visually stunning but also reflect the unique lifestyle and preferences of our clients. Our commitment to quality craftsmanship, attention to detail, and exceptional customer service sets us apart as a trusted name in the Contemporary Home Builder industry in Melbourne.
We take pride in our ability to transform architectural concepts into beautiful, functional spaces that seamlessly blend modern design elements with innovative construction techniques. Whether you're envisioning a sleek, minimalist residence or a cutting-edge sustainable home, our team of experienced professionals is here to turn your dreams into reality.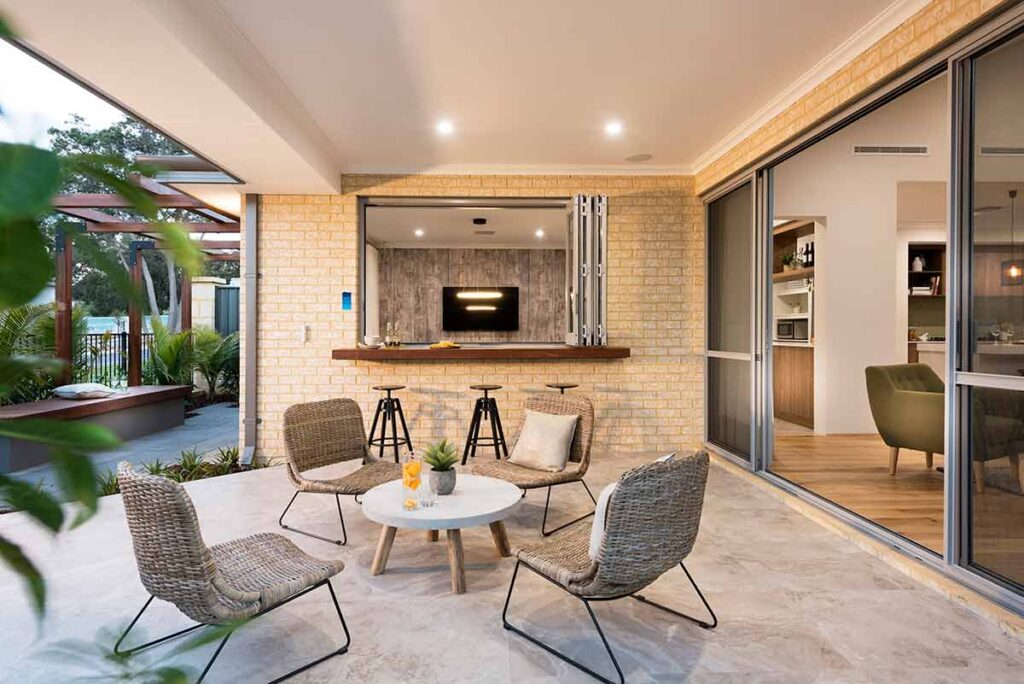 Our Contemporary Home Builder Approach in Melbourne
At Destin Construction, we believe in a collaborative approach, working closely with you, architects, and designers to ensure that every aspect of your contemporary/modern home meets your expectations. We take the time to understand your lifestyle, preferences, and budget, translating them into a customized design that reflects your individuality.
We are passionate about staying up-to-date with the latest design trends, materials, and technologies in the industry. Our Contemporary Home Builder team in Melbourne is well-versed in incorporating sustainable practices and energy-efficient solutions into our contemporary/modern home designs, minimizing environmental impact while maximizing comfort and functionality.
Our Contemporary Home Builder
Portfolio and Reputation
Our portfolio showcases a diverse range of completed contemporary/modern homes that highlight our expertise and attention to detail. From open-concept living spaces flooded with natural light to seamless indoor-outdoor transitions, our projects embody the essence of modern design.
Throughout our years of service, we have built a strong reputation as a Contemporary Home Builder in Melbourne for delivering exceptional results and exceeding client expectations. The satisfaction of our clients is at the forefront of everything we do, and we are proud of the numerous testimonials and positive reviews that speak to our commitment to quality craftsmanship and client satisfaction.
When you choose Destin Construction as your contemporary home builder in Melbourne, you can trust that your project will be handled with the utmost care and professionalism. We will guide you through every step of the construction process, ensuring clear communication, transparent timelines, and a smooth, stress-free experience.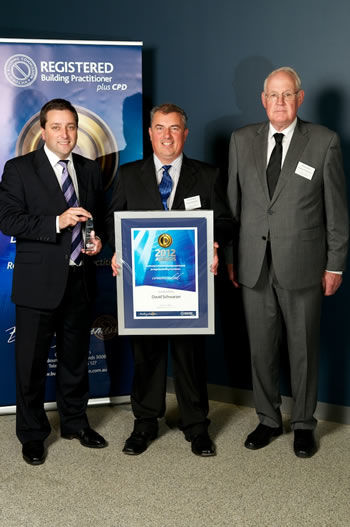 Key Features of Our Contemporary Home
Builder Service in Melbourne
Contemporary/modern home designs are known for their sleek, clean lines, minimalist aesthetics, and emphasis on open, light-filled spaces. Here at Destin Construction, we specialize in creating contemporary/modern homes that reflect the latest design trends and innovations.
Here at Destin Construction, we specialize in creating contemporary/modern homes that reflect the latest design trends and innovations.
Characteristics and Key Features:
Clean Lines: Contemporary/modern homes feature straight, simple lines that create a sense of visual clarity and elegance. These clean lines contribute to the overall sleek and sophisticated appearance of the home.
Open Floor Plans: Embracing the concept of fluidity and connectivity, contemporary/modern homes often feature open floor plans that minimize barriers between different living spaces. This design allows for better flow and natural light throughout the home, creating a sense of spaciousness.
Large Windows: Contemporary/modern homes maximize natural light by incorporating large windows and glass walls. These expansive windows not only bring in ample daylight but also blur the boundaries between indoor and outdoor spaces, allowing for seamless integration with the surrounding environment.
Simple and Minimalist Design: Minimalism is a key aspect of contemporary/modern home design. Spaces are uncluttered, with a focus on essential elements and a reduction of unnecessary ornamentation. This minimalist approach creates a sense of calm and allows key design features to stand out.
Sustainable Design: With a growing emphasis on eco-friendly practices, contemporary/modern homes often incorporate sustainable design elements. This can include the use of energy-efficient materials, renewable energy sources, and environmentally conscious construction techniques.
Contemporary Home Builder Design
Trends in Melbourne
By staying attuned to current design trends and innovations, we ensure that our contemporary/modern home designs are fresh, cutting-edge, and aligned with the preferences and desires of our clients
Smart Home Technology: We stay abreast of the latest technological advancements and integrate smart home features into our contemporary/modern home designs. This includes automated systems for lighting, heating, security, and entertainment, offering convenience, energy efficiency, and enhanced living experiences.
Natural and Organic Materials: Incorporating natural and organic materials into contemporary/modern homes is a popular trend. This can involve the use of sustainable wood, stone, glass, and metal, creating a harmonious blend of textures and finishes.
Indoor-Outdoor Integration: We recognize the desire for a seamless connection between indoor and outdoor spaces. Our designs often include features such as sliding glass doors, outdoor living areas, and landscaped gardens to enhance the flow and allow for a seamless transition between the two.
Energy Efficiency and Green Building: With an increased focus on sustainability, contemporary/modern homes often incorporate energy-efficient appliances, insulation, and renewable energy solutions like solar panels. This promotes energy conservation, reduces carbon footprints, and lowers utility costs.
Flexibility and Multifunctional Spaces: Contemporary/modern homes are designed to be adaptable to changing needs. We consider versatile layouts and multifunctional spaces that can be easily transformed to accommodate different activities and lifestyles.
Personalised Contemporary Home Builder
Design Approach
At Destin Construction, we understand that every client has a unique vision and specific requirements for their contemporary/modern home. That's why we take pride in our ability to create bespoke homes that are tailored to meet your individual preferences and aspirations.
We believe that collaboration is key to a successful project. We work closely with our clients, architects, and designers to ensure that your vision is brought to life in every aspect of the design and construction process. Our collaborative approach ensures that your input and ideas are incorporated into the final design, resulting in a home that truly reflects your personal style and fulfills your lifestyle needs.
When you choose us as your contemporary/modern custom home builder in Melbourne, we will start by listening attentively to your ideas, inspirations, and requirements. Our experienced team will work closely with you to understand your vision, aesthetic preferences, and functional needs. We will take the time to discuss your lifestyle, daily routines, and any specific features or design elements that are important to you.
Based on this initial consultation, we will then collaborate with our team of architects and designers to develop a custom design concept that aligns with your vision. Throughout the design process, we encourage open communication and value your feedback. We believe in transparent and frequent dialogue to ensure that we are meeting your expectations at every stage.
Our collaborative approach extends beyond the design phase. We involve you in the material and finishes selection, providing you with a wide range of options to choose from. Whether it's the choice of flooring, fixtures, cabinetry, or lighting, we will guide you through the selection process, offering expert advice and helping you make informed decisions that suit your style and budget.
During the construction phase, we maintain an open line of communication, keeping you informed of the progress and involving you in any necessary decision-making. We believe that active collaboration between our team, architects, designers, and most importantly, you, ensures that the final result exceeds your expectations.
Open-Concept Contemporary Home
Builder Designs
At Destin Construction, we understand the appeal and significance of open-concept living spaces in contemporary/modern home designs. We are Modern Home Builder in Melbourne and specialize in creating homes that embrace the concept of openness, allowing for seamless integration and a sense of connectivity throughout the living areas.
Open-concept living spaces have become increasingly popular as they offer a range of benefits, including:
Enhanced Social Interaction: Open floor plans remove physical barriers between the kitchen, dining area, and living room, creating a fluid and uninterrupted space for socializing and entertaining. Whether you're hosting a dinner party or spending quality time with your family, open concept living spaces encourage interaction and a sense of togetherness.
Abundance of Natural Light: By removing walls and partitions, natural light can flow freely throughout the space, creating a bright and airy atmosphere. Large windows and glass doors can be strategically incorporated to maximize the entry of natural light, making the entire living area feel more spacious and welcoming.
Improved Sight Lines: With an open floor plan, you can enjoy unobstructed views and improved sight lines from one area to another. This not only enhances the overall visual appeal of the space but also allows for better supervision of children, seamless connectivity during gatherings, and a feeling of connectedness with the surrounding environment.
Flexibility and Adaptability: Open-concept living spaces offer flexibility in furniture arrangement and usage. Without fixed walls, you have the freedom to define different zones within the space based on your needs. You can easily modify the layout, incorporate multifunctional furniture, and adapt the space as your lifestyle evolves.
Sense of Spaciousness: Removing walls and partitions can create an illusion of more space, even in smaller homes. Open concept designs help maximize the usable square footage and create a sense of spaciousness, making your home feel larger and more inviting.
Frequently Asked questions
We Provide our Contemporary Home Builder Services
All throughout Melbourne