Commercial Fitouts Melbourne
Bespoke Commercial Environments by Destin Constructions in Melbourne
In the bustling heart of Melbourne, your business premises should be more than a mere location – it's the narrative space of your brand's story, a fertile ground for ideas, and a collaborative hub for your team's aspirations. At Destin Constructions, we're not just builders; we are the artisans of workspace transformation, dedicated to converting Melbourne's commercial landscapes into vibrant, custom-tailored environments that are the very essence of innovation, efficiency, and corporate distinction.
Our philosophy is that a company's environment is a powerful reflection of its identity – and we channel this belief into creating spaces that not only serve functional needs but also echo your business ethos. With a blend of visionary design and impeccable craftsmanship, we at Destin Constructions take pride in developing commercial fitouts that are more than just workplaces; they're incubators for success, designed to support and inspire everyone who walks through your doors. From the initial design concepts to the finishing touches, our collaborative approach ensures that each project is a seamless fusion of client vision and our expertise. Embracing Melbourne's vibrant spirit, our team brings a dynamic edge to every project, ensuring that your commercial fitout is not just a space, but a strategic asset that stands testament to your business's ambition and achievements. Step into a realm where your commercial space is more than just square footage – it's the canvas of your corporate artistry, ready to be shaped by the skilled hands at Destin Constructions. Let's make your Melbourne commercial fitout a landmark of business excellence.
Our Signature Process - The Destin Constructions Journey
Unfolding Your Vision - Personalized Consultation:
Your venture's space is as unique as your signature – distinct and expressive. At Destin Constructions, our initial consultations are intimate conversations where we listen to the story of your brand. It's where we absorb every nuance of your vision and understand the functionalities you need. Like a master tailor taking precise measurements, we ensure every detail is captured to tailor a space that fits your business perfectly.
Crafting the Blueprint - Bespoke Design:
With every detail from our consultations in hand, our design maestros begin their composition. They sketch, model, and refine, transforming your thoughts and aspirations into an inspired, workable design. Drawing upon contemporary trends and timeless styles, we ensure your commercial interior speaks the language of modern innovation while echoing the ethos of your brand.
Bringing Dreams to Life - Expert Construction:
As the design blueprints evolve into action, our seasoned construction artisans step up. With tools in hand and a keen eye for perfection, they sculpt, build, and perfect. This phase is the heartbeat of our operation, where precision meets passion to create spaces that are not only functional but truly inspirational.
Orchestrating Harmony - Holistic Management:
With the baton of project management, we orchestrate the complex symphony of construction. Our experienced managers ensure every element aligns harmoniously, guaranteeing a process that's as smooth as it is efficient. Communication flows, deadlines are sacred, and the crescendo builds towards a flawless completion.
The Final Flourish - Turnkey Completion:
The grand finale of our process is the delivery of a space that's ready for the spotlight. We go beyond construction to a meticulous unveiling, ensuring every corner, every surface, and every fixture is polished to perfection. It's here that your commercial space is ready to welcome you – a place where your business can truly flourish.
Custom-Designed Commercial Interiors by Destin Constructions
At Destin Constructions, crafting your commercial fitout is akin to creating a bespoke suit – it's an art that demands a keen eye for the distinctive, an appreciation for the singular nature of your business, and an understanding of how you move within your space. We're not just constructing interiors; we're fashioning a stage where your brand's personality shines and your operations flow seamlessly.
Our approach is grounded in a deep dive into the heartbeat of your business – your brand philosophy, your day-to-day functions, and the ambience you wish to cultivate. From the overarching theme down to the minutiae of the finish on a door handle, every choice is deliberate, intended to sync with your workflow and stimulate the productivity and comfort of all who inhabit the space.
Envision a workplace that's tailored to the contours of your professional ethos, where aesthetics meet utility in perfect harmony. A space that doesn't just look extraordinary but feels right – where every design element is a thread in the larger tapestry of your company's culture and future ambitions.
With Destin Constructions, you're choosing a partner who listens, then translates your narrative into a physical form. Together, we will build more than an office, retail, or commercial space – we'll establish a living, breathing environment that continues to adapt and grow just as your business does. Embark on this journey with us, and let's create a space that's tailored for success, meticulously crafted for your unique brand, and designed for the future of your work.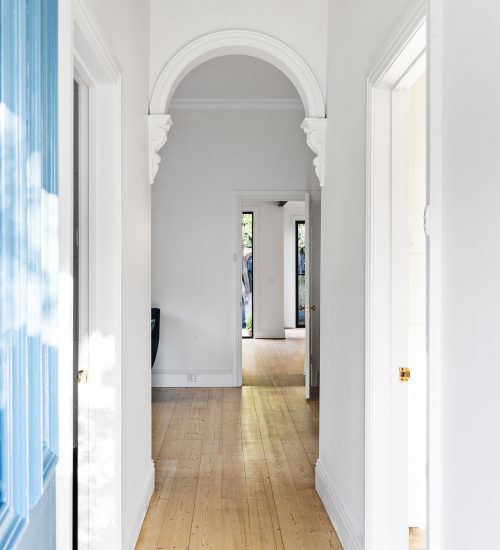 Our Diverse Service Offerings at Destin Constructions
Office Fitouts Tailored to Your Business:
For Destin Constructions, an office is more than a collection of cubicles and conference rooms. It's the engine room of your ambition and the physical manifestation of your brand. Whether you're in the throes of a start-up or navigating the waters of a large corporation, we design and execute office spaces that foster productivity, innovation, and a strong sense of corporate identity. We create environments that don't just accommodate your team but elevate them.
Retail Spaces Designed for Discovery:
In retail, the space itself serves as a silent seller. Our retail fitouts are meticulously engineered to guide your customers through a journey of discovery, connection, and purchase. We curate every square foot to create an engaging narrative for your brand, stimulating an atmosphere that not only showcases your products but also entices customers to return time and again. It's about creating a stage where your brand can perform and your sales can soar.
Hospitality Venues That Welcome and Wow:
The hospitality sector demands spaces that are both welcoming and wondrous. From the warmth of a local café to the allure of an upscale restaurant, our fitouts are designed to offer a retreat from the everyday. We blend aesthetic appeal with practicality, ensuring every venue we touch becomes a local landmark known for its comfort, style, and unforgettable ambiance.
Medical and Dental Fitouts with Care at the Core:
When it comes to medical and dental environments, function and comfort must converge seamlessly. Recognizing the critical nature of these spaces, we design with a focus on patient comfort and operational efficiency. From soothing reception areas to state-of-the-art treatment rooms, our fitouts balance the stringent standards of healthcare with the need for a calming patient experience.
Your Trusted Choice: Destin Constructions
Unmatched Quality at Every Turn:
Quality isn't just a buzzword for us at Destin Constructions; it's the golden thread woven through the fabric of our work. From the foundational beams to the polished finishings, every detail is chosen for its longevity, performance, and aesthetic value. Our team is a collective of seasoned professionals, each bringing their high-caliber skills to ensure that your project is nothing less than exceptional.
Leaders in Sustainable Building:
We see our construction projects as part of a larger ecosystem, with sustainability at its core. Our environmentally conscious approach means selecting materials and practices that minimize our ecological footprint and maximize energy efficiency. By choosing us, you're opting for a future-focused fitout that respects our environment while saving on energy costs.
Bespoke Designs That Reflect You:
We believe that a one-size-fits-all approach has no place in today's market. That's why we specialize in custom fitouts, designed to embrace and amplify what makes your business stand out. At Destin Constructions, your distinctive needs and preferences drive our creative process, resulting in a space that is as unique as your brand.
Rich Industry Experience:
 Years of honing our craft in Melbourne's vibrant construction scene have equipped us with a deep well of knowledge and the adaptability to tackle any challenge. Whether it's a multi-story office complex or a boutique retail outlet, we apply our extensive expertise to deliver flawless results every time.
Dedicated to Your Delight:
 Client satisfaction isn't just an outcome; it's our mission. We're in the business of building lasting relationships as sturdy as our constructions. With Destin Constructions, expect a partnership built on transparency, active listening, and a commitment to turning your vision into a reality. Your peace of mind is our highest commendation.
In choosing Destin Constructions, you're not just getting a service; you're embracing a partnership with a team that cares deeply about creating spaces that resonate with quality, beauty, and functionality.
Your Haven of Harmony Awaits
Embarking on a journey to craft your Scandinavian haven in Melbourne? Look no further than Destin Constructions. We're not just building homes; we're curating your personal oasis of calm, poise, and architectural purity. Join hands with us and watch as we bring the tranquil essence of Scandinavian design to your doorstep.